Ward Councillor Surgery times
If you would like to share a concern in person with a Councillor, their surgeries are on the first Saturday of each month as follows:

10 am-11 am at Mycenae House, 90 Mycenae Road, SE3 7SE
and
1pm - 2 pm at the Community Cafe (Age Concern), 11 Blackheath Village, SE3 9LA
There's no need to make an appointment
The Councillors are: Leo Fletcher, Mariam Lolavar and Christine St Matthew-Daniel
Estate Walkabout and follow up
Following the Residents Meeting on 16th May an Estate Walkabout was arranged for 1st June.
A Risk Register was compiled by resident Nina Lundvall and this was used as a basis for discussion

Download the Risk Register here
Today (05/06/23) an email has been sent to the Council with a summary of the Walkabout and a request for their plan for resolving the most acute issues
Council Housing Champions
Council tenants and leaseholders:
Would you like to be a Housing Champion?
Care and support guidance for people vulnerable to abuse and neglect
Greenwich council has forwarded safeguarding advice for residents who may be vulnerable to abuse and neglect.
The short guide covers how to keep safe at home from rogue traders and scams, as well as support that you can access if you or someone you know is experiencing domestic abuse.
Warning about leaflets put through your letterbox
Royal Greenwich Trading Standards want to warn residents about leaflets put through your letterbox for gardening services or home improvement works.
Rogue companies are in operation in the borough, particularly offering guttering services.
Please be aware that these traders may not be trustworthy, always make sure you get at least three quotes from different traders to ensure you're not being overcharged.
Advice SAYING NO to rogue traders:
SAY NO to uninvited callers
SAY NO to cash payments
SAY NO to unnecessary repairs
SAY NO politely but firmly
WHERE TO REPORT
Protect others by reporting incidents like this.
If the matter is urgent or the traders are still there, report this to Royal Greenwich Trading Standards as soon as it happens on 0208 921 8223.
Otherwise, call the Citizens Advice consumer service on 0808 223 1133 (Monday to Friday, 9am–5pm) or report it to them via any of the contact methods on the Citizens Advice website.
YourVIEW: a voice for council tenants and leaseholders
Would you like to help us improve the housing service you receive? Then join YourVIEW today.
YourVIEW aims to recruit tenants and leaseholders who are keen to give their views and work with the council to help shape and improve our housing service.
By joining YourVIEW, you can have your say and get involved with:
improving and maintaining the quality of homes (for example, repairs or major works)
helping people feel safe at home and in their neighbourhoods
keeping homes affordable
making sure the environment is clean and welcoming
supporting to those in need in the community


See the leaflet Yourview Leaflet



Keep our estate clean
We need your help to reduce litter around the estate and ensure our recycling is effective.

DON'T CONTAMINATE YOUR RECYCLING
If you're unsure whether an item can be recycled, take it to the waste bin.
DON'T LEAVE BINS OVERFLOWING
If a bin is full, take your items to another one on the estate.
DON'T LEAVE BULKY ITEMS LYING AROUND
Take bulky waste to the designated areas: outside the caretaker's office and inside the bin store on the south-east corner of the estate.
VPE greeting cards for sale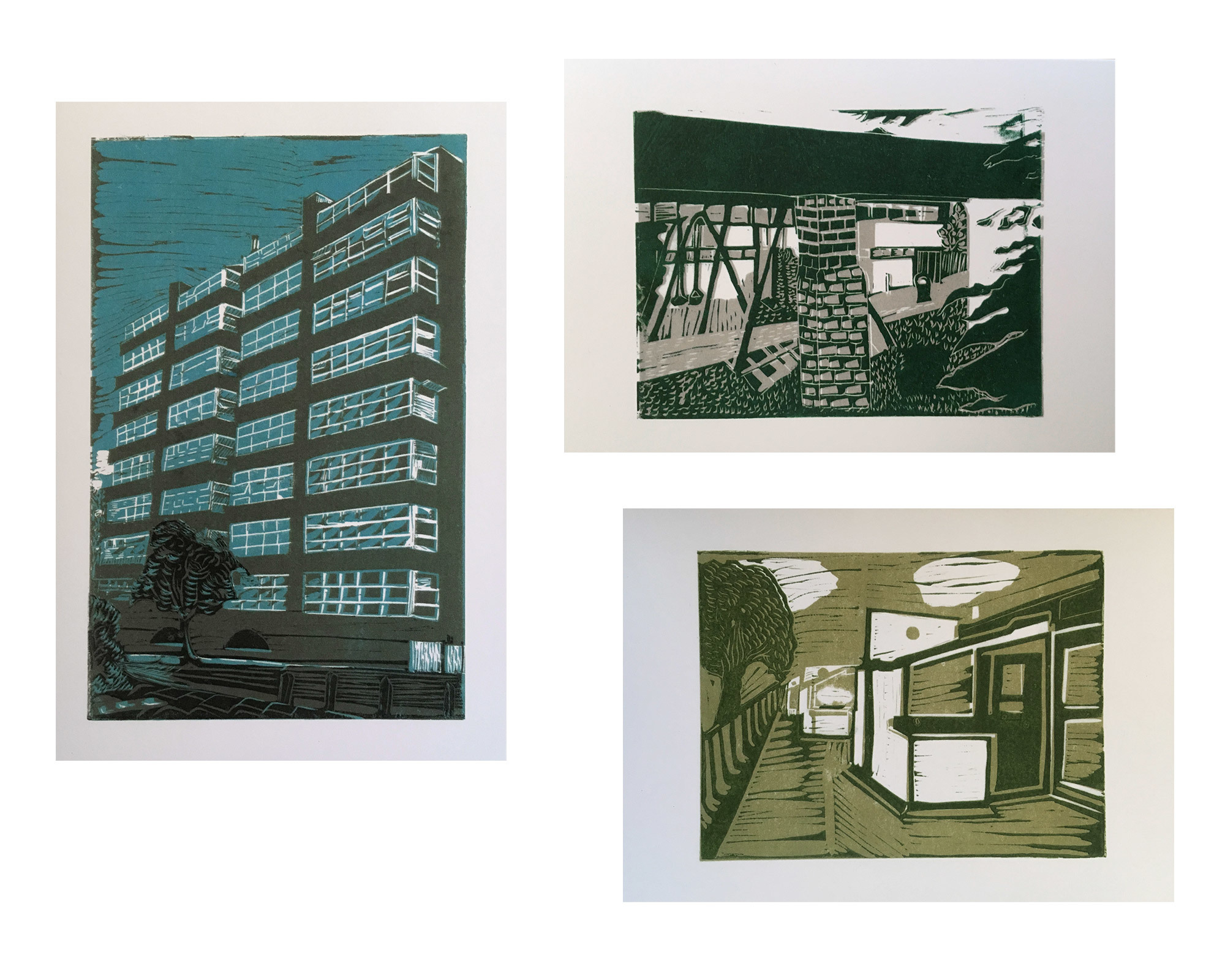 Resident Gillian Fairbanks has created a wonderful series of lino prints depicting three scenes around our estate.

Six cards for £6
Includes x2 of each print
Inside of cards are blank
Proceeds go to the Vanbrugh Park Estate Residents' Association
To buy a set, contact Martina at 62 Combe Avenue or email hello@vanbrughparkestate.com.
Think before you click!
Cyber crime is increasing, with more people reporting phishing emails in recent years. If you receive an email or text message asking you to follow a link to give sensitive information such as a password or bank details, be mindful this is likely to be a scam.

Don't respond to it, but also don't ignore it. You can report it by forwarding suspicious emails to nfibphishing@city-of-london.pnn.police.uk or through the Action Fraud website.
Learn a new skill for free
Get access to employment and skills programmes.

Who is it for?
All residents of the Royal Borough of Greenwich.
What do I get?
Opportunities to train in accredited and unaccredited courses, gain an apprenticeship, and access to local jobs.
Find out more
Telephone 020 8921 2440 or visit Greenwich Local Labour and Business.