Keep our estate clean
This year we're focusing on reducing litter and promoting recycling around Vanbrugh Park Estate.
We'll be putting up signs in front of every shared bin store to help you sort your waste, as well as updating the website for you to refer back to.
Together we can maintain a clean and tidy place to live.
Estate survey update
Late 2018
Residents request introduction of speed bumps, CCTV by the garages and marked car spaces.
Jan/Feb2019
VPERA conduct estate-wide survey. 77 households respond, between 70–80% are not fussed or support each change.
March 2019
VPERA discuss outcomes with Greenwich council. Their response:
Will investigate costs to introduce speed bumps.
Cannot support CCTV due to installation and maintenance costs, and doubts of effectiveness. Make sure you take highest precautions to ensure your garage is secure.
Will monitor parking via visits from the Tenancy Enforcement Officer as there was strong opposition by some households to marking Yorkstone.
Next steps
We'll update you on further developments online, via noticeboards and at the all-residents' meetings.
For more information, contact hello@vanbrughparkestate.com or the council's Community Participation Team at lee.christie@royalgreenwich.gov.uk.
About the estate updated with 1960s articles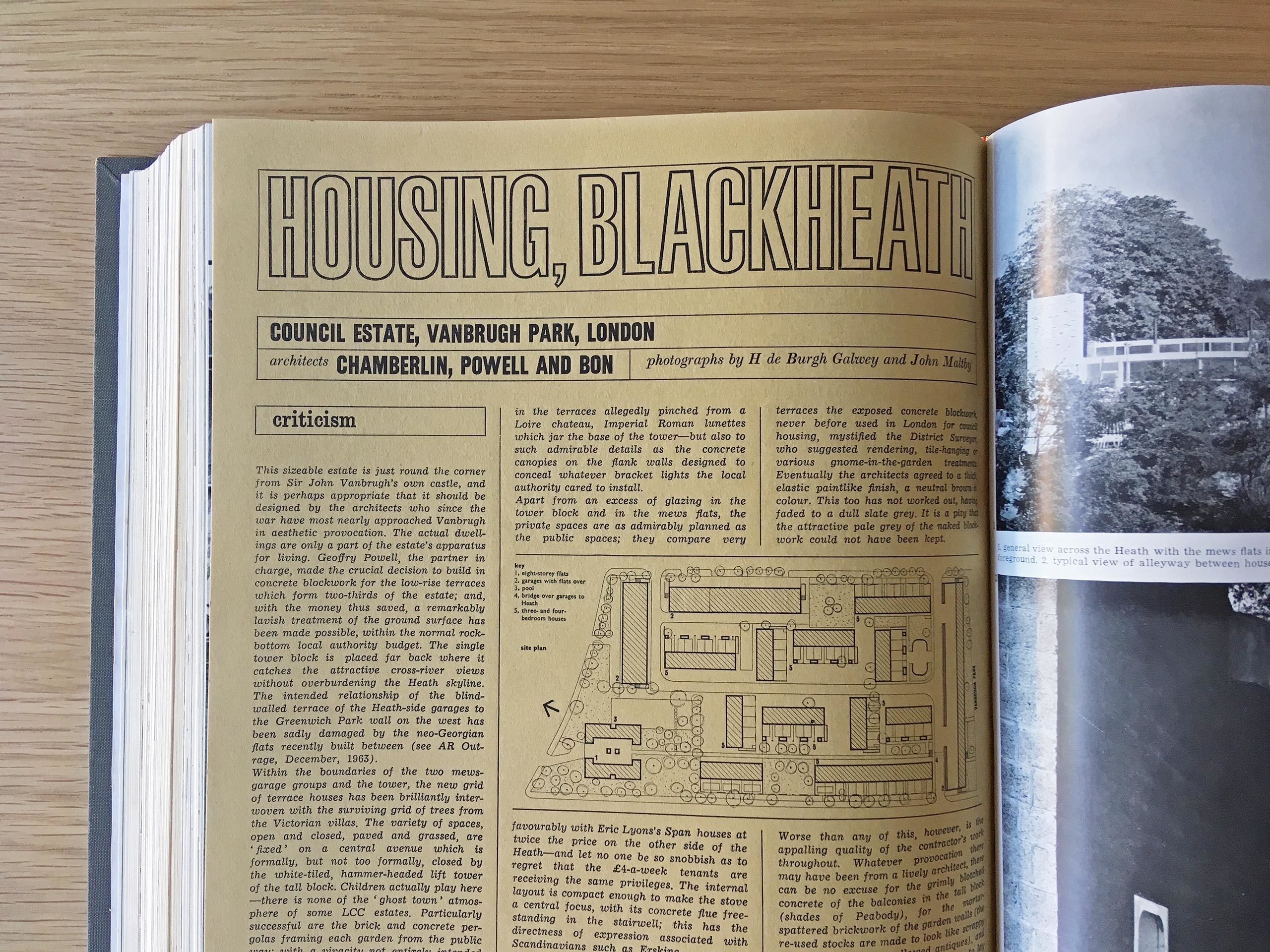 We've updated the history section of this site with links to download two articles written about Vanbrugh Park Estate. Both were published in November 1965 – two years after building was completed – and feature many interesting photos of the estate at the time.
All residents' meeting: February round-up
The minutes from February's all-residents' meeting are now ready to download.
VPE greeting cards for sale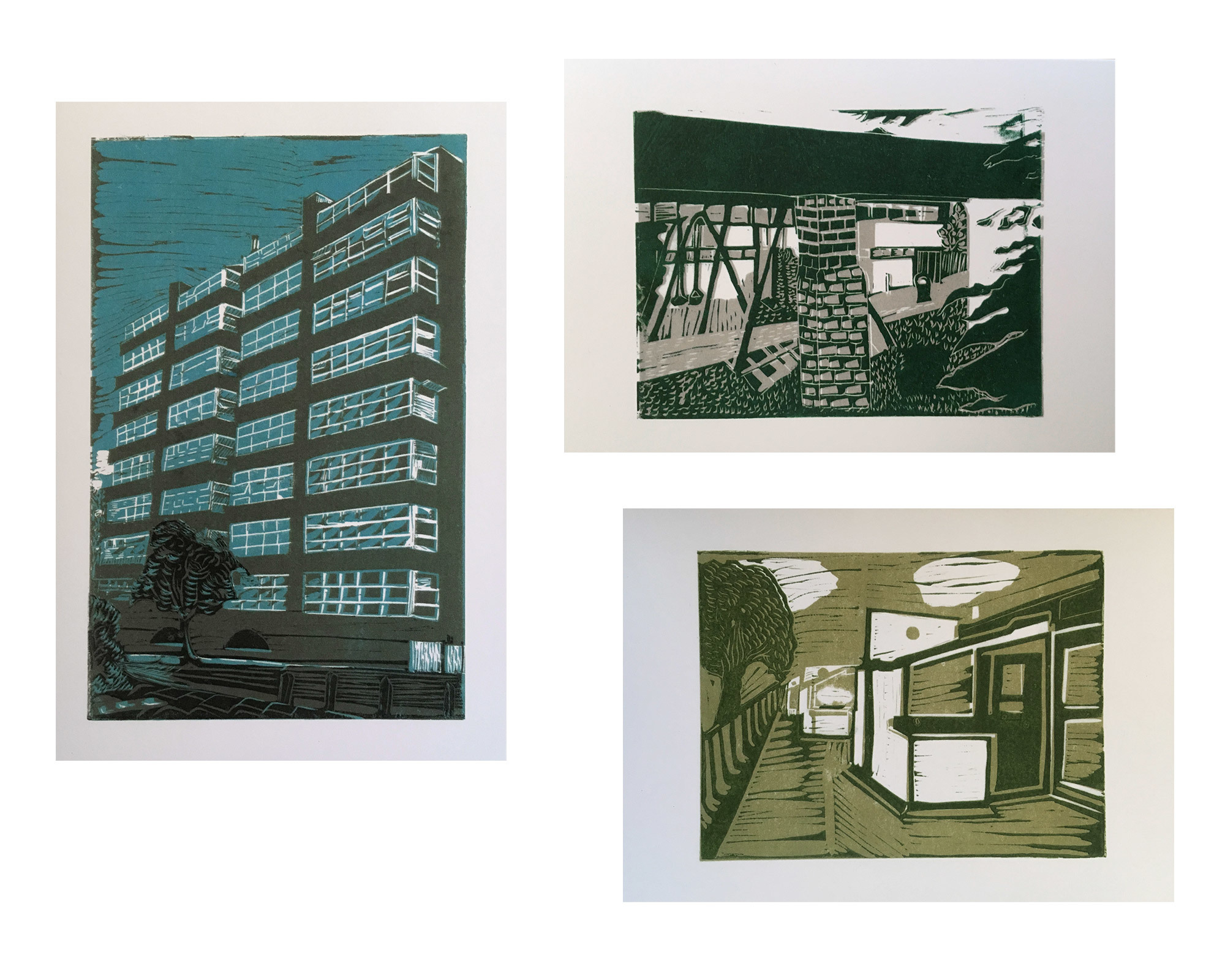 Resident Gillian Fairbanks has created a wonderful series of lino prints depicting three scenes around our estate.

Six cards for £6
Includes x2 of each print
Inside of cards are blank
Proceeds go to the Vanbrugh Park Estate Residents' Association
To buy a set, contact Martina at 62 Combe Avenue or email hello@vanbrughparkestate.com.
Combe Avenue house for sale: February 2019
13 Combe Avenue has gone up for sale.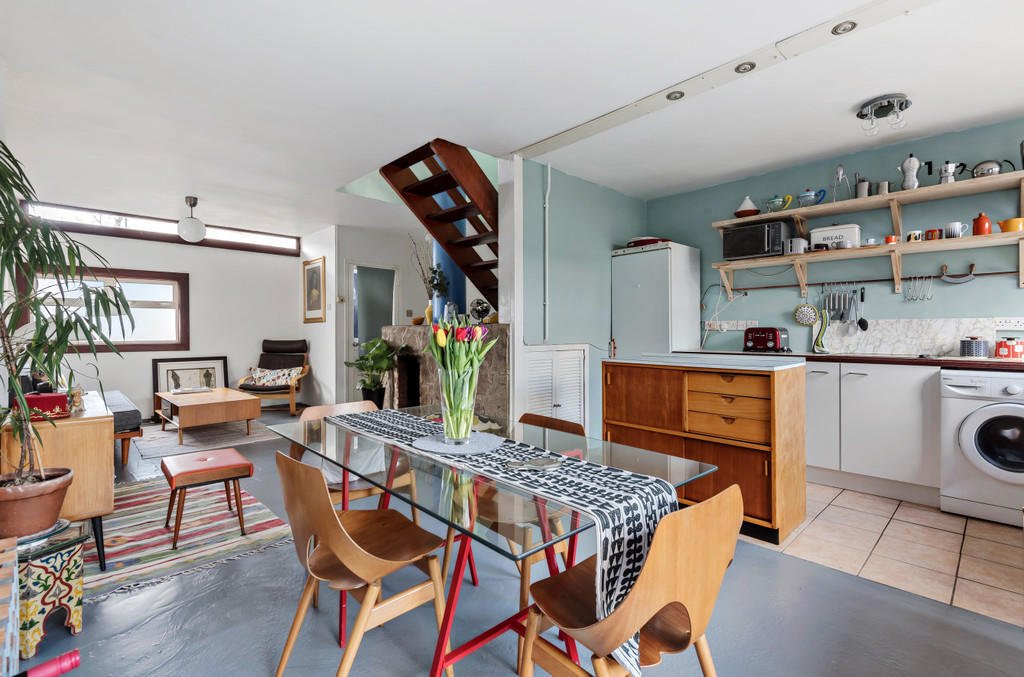 An end terrace house with a recently laid concrete floor. The internal wall separating the kitchen has also been removed, opening up the ground floor layout.

See the full listing.
Let's talk about life on our estate
All-residents' meeting

Find out about (and get involved in) what's happening on and around VPE, plus meet other neighbours and our local councillors.

The agenda
Report on the residents' survey
Update on the recent estate inspection
Upcoming events for 2019
New residents' association members
Finance report
To add a topic for discussion, text or call VPE secretary Martina on ‭07715 214200‬.
Join us
Tuesday 19 February 2019
7:30–9pm
Room 10, 1st floor
Mycenae House
90 Mycenae Road
SE3 7SE
Join us for Christmas Carols
Free hot punch and mince pies plus the Christmas raffle draw.
All donations will go to Crisis at Christmas, helping homeless people in London.
When
12 December 2018
7–8pm
Meet
On the lawn outside Westcombe Court
Combe Avenue house for sale: December 2018
37 Combe Avenue has gone up for sale.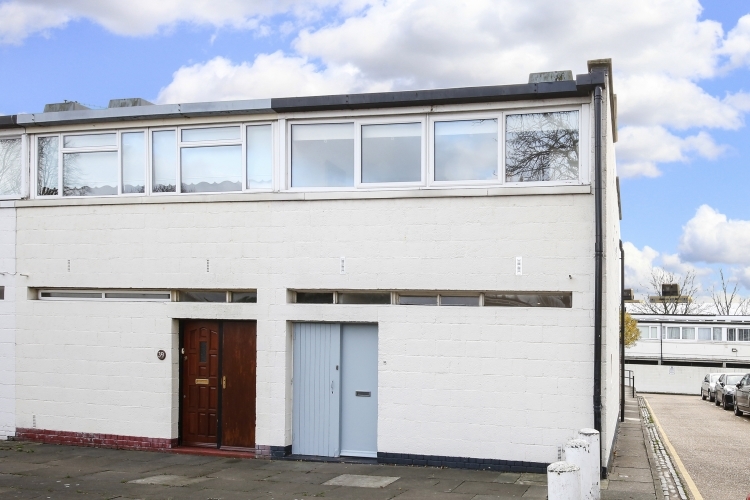 Recently rewired and modernised with a new kitchen, it still retains some original features, including the chimney stack and upstairs wood panelling.
See the full listing.
Estate inspection: a joint effort
Our estate is due for an inspection from the council in November.
If you're around and want to voice any concerns or issues affecting the neighbourhood such as fly tipping, communal repairs, and improvements to the estate, this is the time to get involved.
If you're unable to attend the meeting, please email hello@vanbrughparkestate.com with anything you'd like to bring up.
When's it happening?
Thursday 29 November 2018
Meet outside Westcombe Court at 10:30am